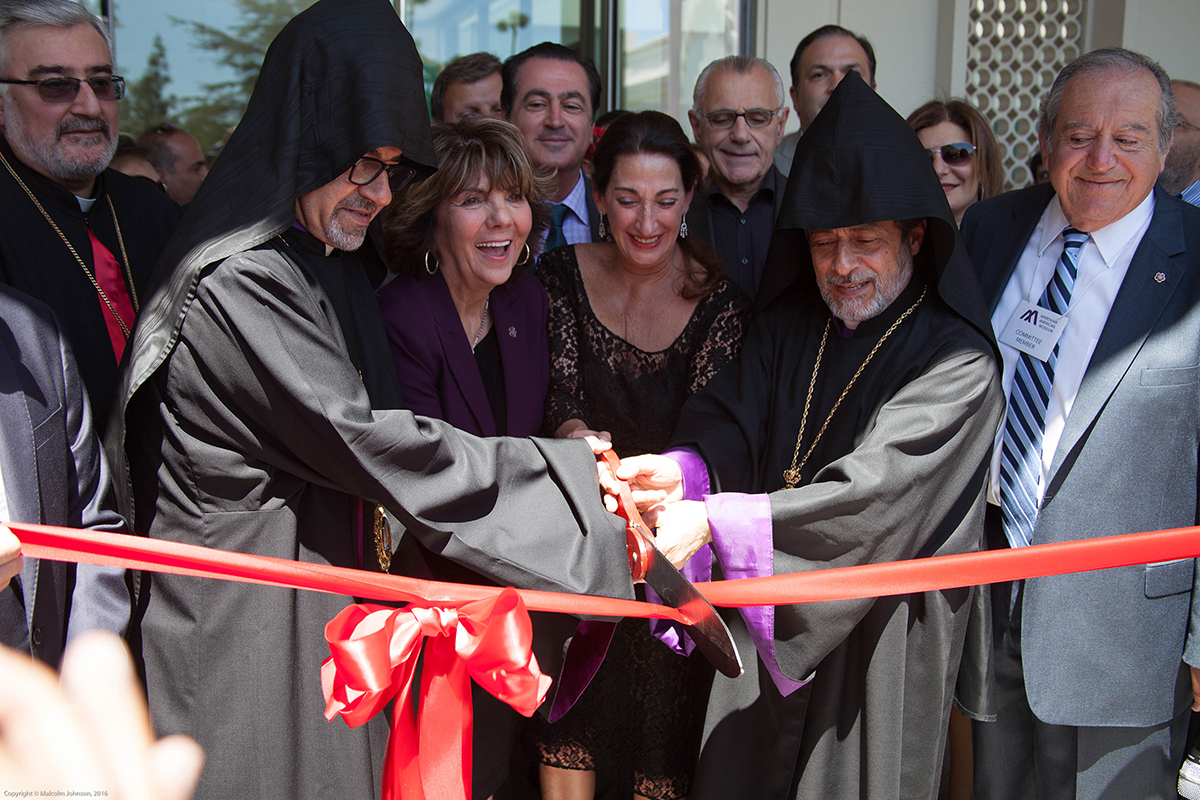 On Saturday, April 16, 2016, hundreds of public officials, dignitaries, clergy, and community members gathered for the "Armenia: An Open Wound" Exhibition Opening Ceremony at Brand Library & Art Center in the City of Glendale. The Opening Ceremony was the public's first opportunity to experience the moving exhibition on the history and culture of the Armenian people.
The City of Glendale Library, Arts & Culture Department partnered with the Armenian American Museum to present "Armenia: An Open Wound," an exhibition curated by the Museo Memoria y Tolerancia [Museum of Memory and Tolerance] in Mexico City. The exhibit will be on view at the Brand Library & Art Center until June 11, 2016 during the library's regular hours: Tuesday and Thursday 12-8pm, Wednesday 12-6pm, and Friday and Saturday, 10am-5pm. Brand Library & Art Center is located at 1601 West Mountain Street, Glendale, California, 91201.
A diverse slate of complimentary programs will be held on a weekly basis. All events are free and open to the public.
Visit www.ArmenianAmericanMuseum.org or call the Brand Library at (818) 548-2051 for the complete schedule of upcoming programs.