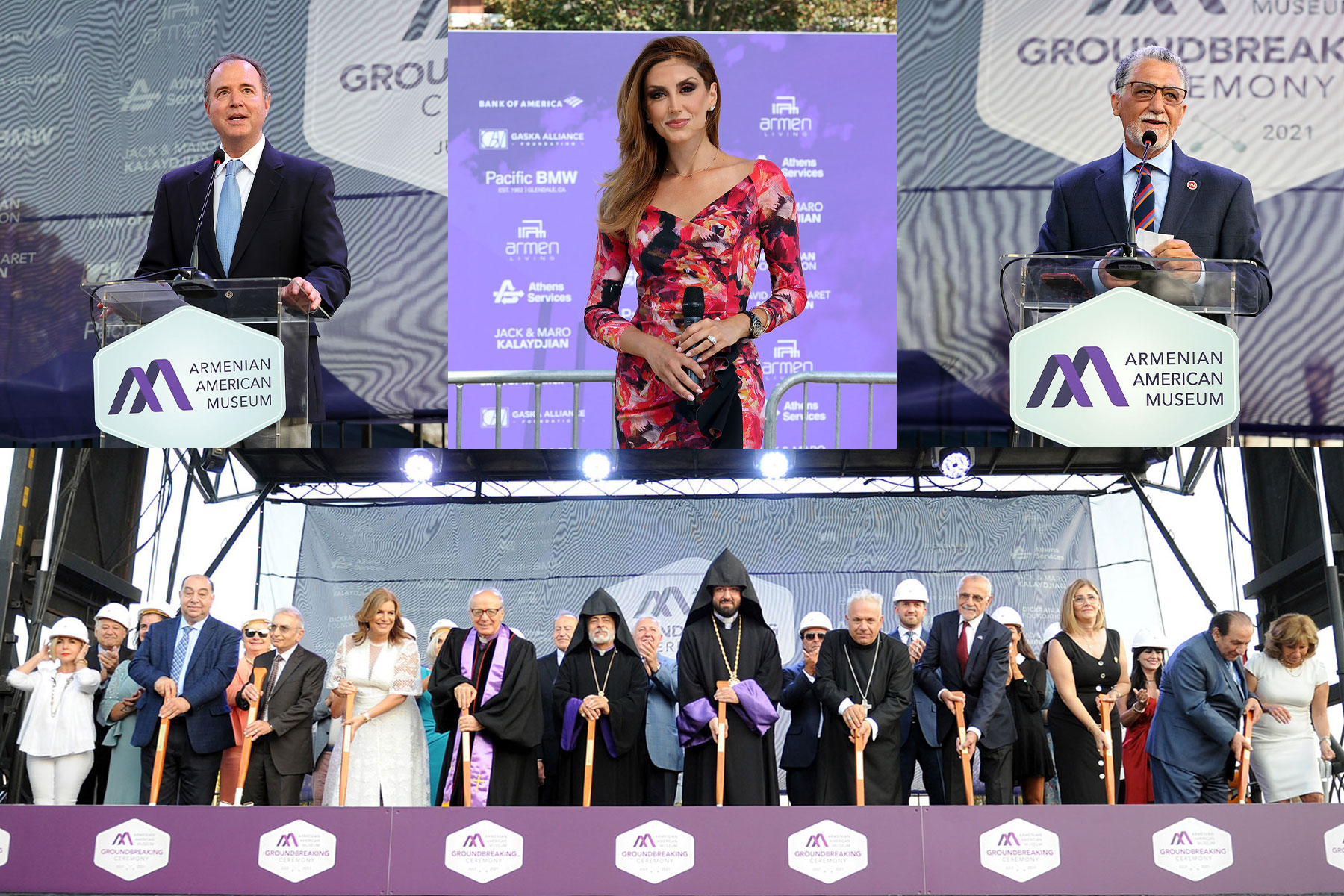 The Armenian American Museum held a festive celebration to mark its historic Groundbreaking Ceremony at the future site of the museum in Glendale Central Park on July 11, 2021. More than 1,000 guests joined to commemorate the start of construction on the landmark cultural and education center that will serve generations to come.
Executive Chairman Berdj Karapetian announced a generous $1 million gift by the Kevonian family and a generous $1 million gift by the Arakelian family to ensure that the next generation has a world class institution that preserves and celebrates Armenian culture, history, and heritage.
Major Sponsors of the Groundbreaking Ceremony included Armen Living, Athens Services, Jack and Maro Kalaydjian, Bank of America, The GASKA Alliance Foundation, Pacific BMW, Dickranian Foundation, and David and Margaret Mgrublian. Guests at the event enjoyed live entertainment by the Ara Dabandjian Quartet of Element Band and refreshments courtesy of Arvest Catering.