Armenian American Museum Elevate Gala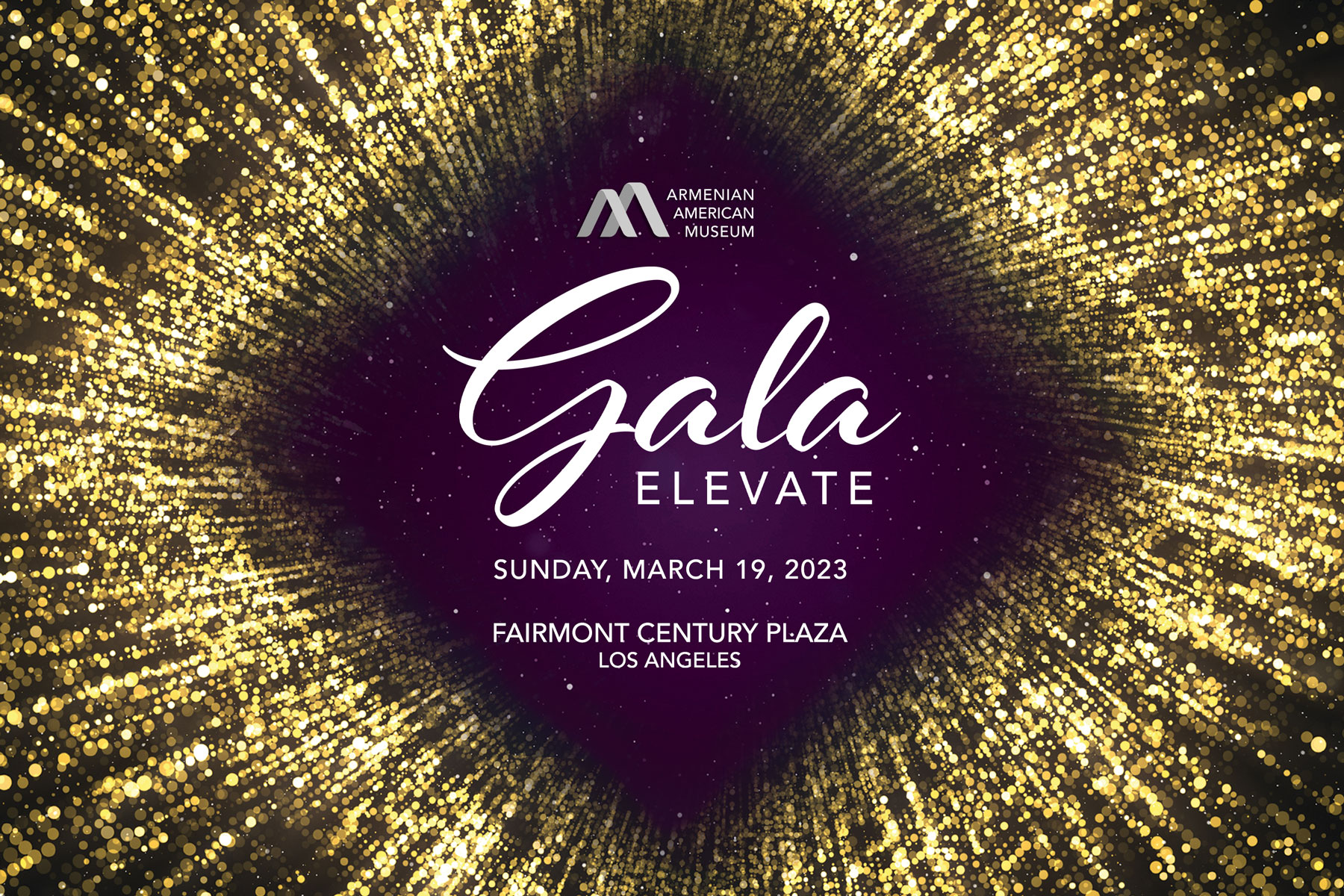 Sunday, March 19, 2023
4:30PM Reception
6:00PM Dinner & Program
Fairmont Century Plaza
2025 Avenue of the Stars
Los Angeles, CA 90067
The Armenian American Museum and Cultural Center of California has announced that the signature event of the year, the Elevate Gala, will be held on Sunday, March 19, 2023 at the Fairmont Century Plaza in Los Angeles.
Internationally acclaimed and award-winning entertainer Kev Orkian will serve as the Master of Ceremonies at the Elevate Gala.
The Elevate Gala will mark the next exciting chapter of the Armenian American Museum as the community celebrates the completion of Phase One construction on the highly anticipated cultural and educational center. The event will pay tribute to the vision of a world-class landmark center elevating to the horizon as a symbol of pride for the world.
Reserve Your Gala Sponsorship, Tickets & Program Book Ad Today!
Reservation Deadline:
February 15, 2023
Click Here for Sponsorship Opportunities