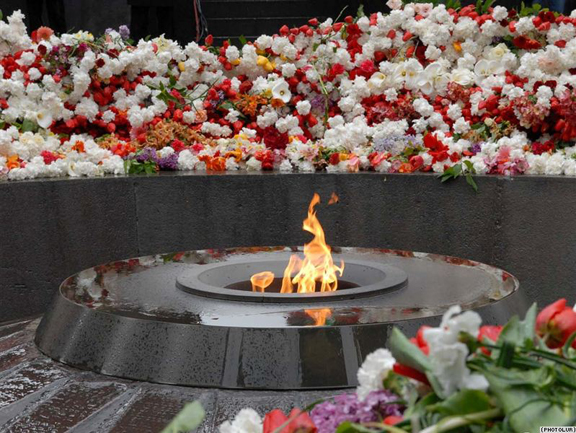 The Armenian Genocide Centennial Committee (AGCC) of Los Angeles was established on August 9 to steer and coordinate multifaceted commemorative activities in the Western United States in preparation for the 100th anniversary of the Armenian Genocide on April 24, 2015.
The establishment of AGCC was preceded by a series of community-wide consultations among the major Armenian-American organizations on the West Coast. The creation of AGCC reflects the decision of these organizations to streamline their centennial activities under a single umbrella and a unified strategic plan.
The following major Armenian-American organizations and institutions have joined together to form the AGCC:
Western Diocese of the Armenian Church
Western Prelacy of the Armenian Apostolic Church
Armenian Catholic Church
Armenian Evangelical Union of North America
Armenian Revolutionary Federation, Western Region
Armenian Democratic Liberal Party
Social Democratic Hunchakian Party
Armenian General Benevolent Union, Western District
Armenian Relief Society, Western US
Armenia Fund, Western Region US
United Armenian Fund
Armenian Council of America
Armenian National Committee, Western Region
Armenian Rights Council
Armenian Assembly of America
USC Institute of Armenian Studies
AGCC will coordinate the activities of regional committees throughout the West Coast and foster their grassroots initiatives. AGCC will also work closely with the Central Commemorative Committee in Armenia and Diasporan commemorative groups worldwide.