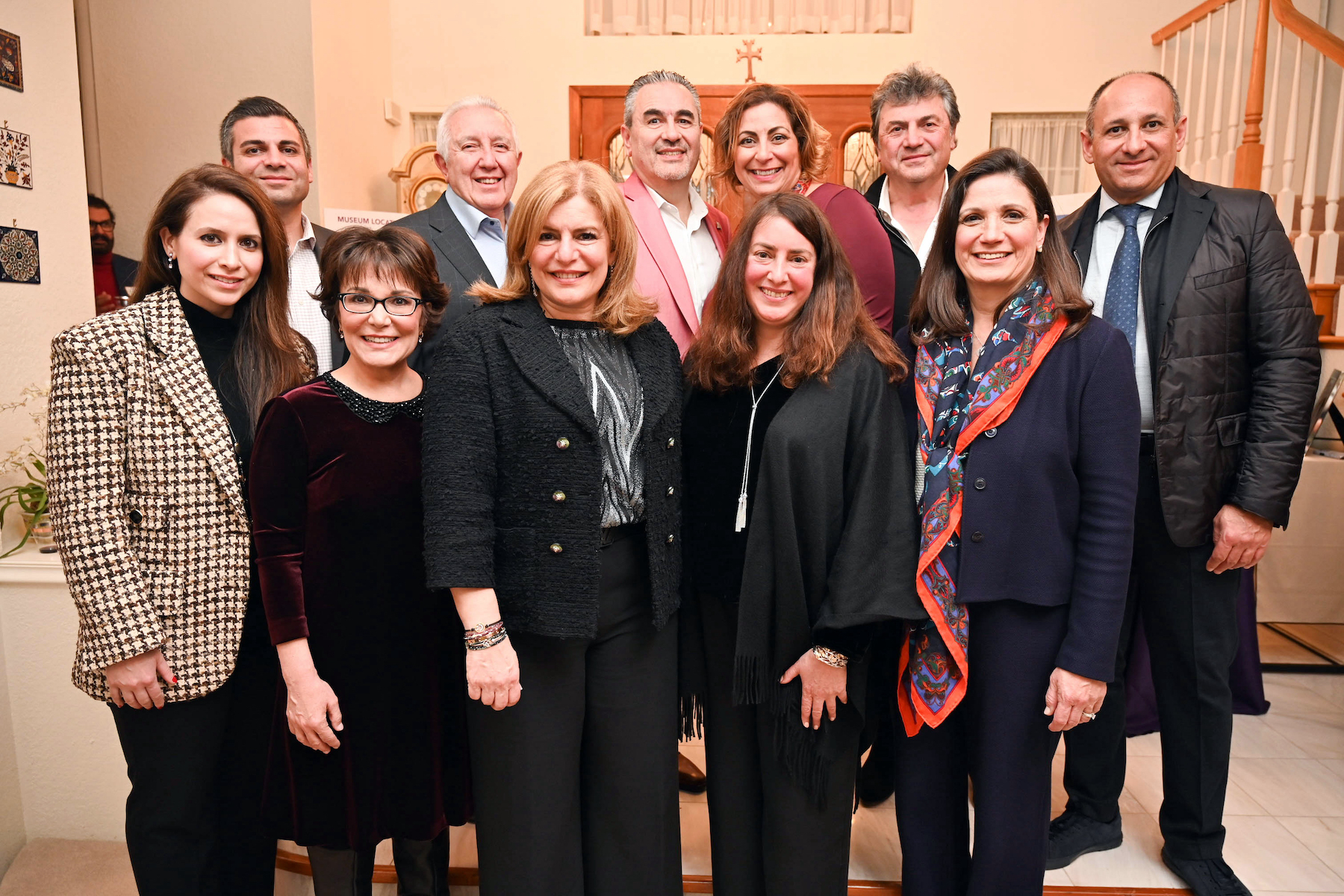 Glendale, CA (March 29, 2023) – The San Francisco Bay Area community welcomed the leadership of the Armenian American Museum and Cultural Center of California for a Meet & Greet reception on Saturday, March 25, 2023. The event was generously organized and co-hosted by Vartan and Kim Demirjian and Beth Rustigian Broussalian at the Demirjian's residence in Oakland, California.
"We are so honored to host the Armenian American Museum leadership and bring together our Bay Area community to learn about such a historic project that is going to be the pride of our entire community throughout the United States and around the world," stated Northern California Meet & Greet Co-Host Kim Demirjian.
The Armenian American Museum was represented by Board of Trustees, Board of Governors, Executive Team, Committee, and Staff members as well as the Architect of the museum. Bay Area community members joined the event to learn about the museum and learn how to get involved to support the cultural and educational center.
"We support the Armenian American Museum because it is going to be an important cultural and educational destination for all Armenian Americans as well as children, families, and community members of diverse backgrounds," stated Northern California Meet & Greet Co-Host Beth Rustigian Broussalian.
Board of Trustees Co-Treasurer Talin Yacoubian representing the AGBU Western Region delivered formal remarks on behalf of the museum. Formal remarks were followed by a Q&A session with Executive Chairman Berdj Karapetian, Executive Director Shant Sahakian, and Architect Aram Alajajian.
The Northern California Meet & Greet served as the kick-off event of the museum's new Global Outreach Committee. The goal of the committee is to raise awareness for the landmark center throughout the country and around the world. The committee is currently organizing similar gatherings in additional communities to be held in the coming weeks and months.
The event in the Bay Area comes on the heels of the sold out Armenian American Museum Elevate Gala held at the Fairmont Century Plaza in Los Angeles on Sunday, March 19, 2023.
The Armenian American Museum is a world class educational and cultural institution that is currently under construction in the museum campus at Glendale Central Park. The museum will offer a wide range of public programming through the Permanent Exhibition, Temporary Exhibitions, Auditorium, Learning Center, Demonstration Kitchen, Archives Center, and more.
Contribute to the Elevate Campaign at https://ArmenianAmericanMuseum.org/Elevate.