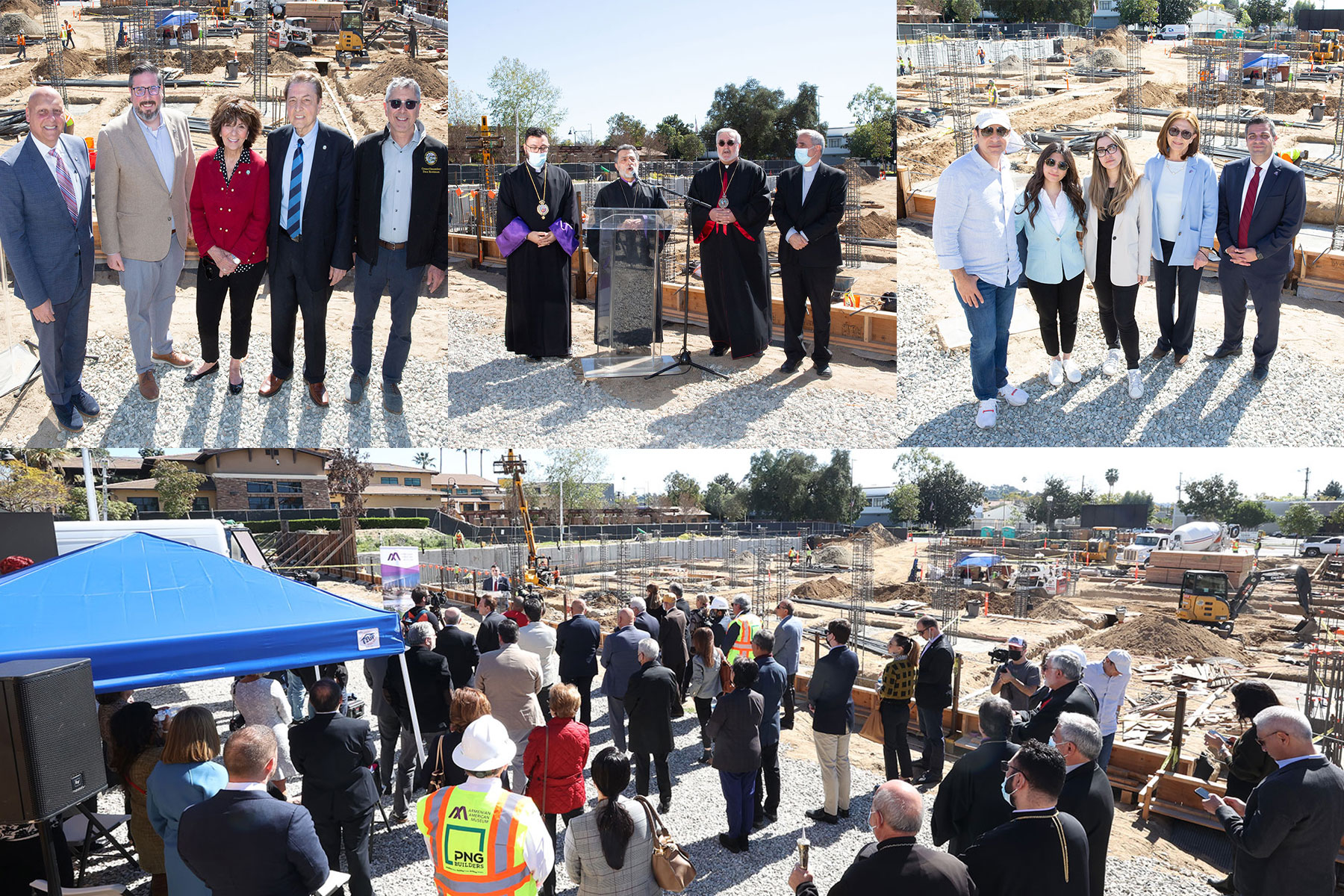 The Armenian American Museum and Cultural Center of California celebrated the first concrete pour of the historic project by hosting a Concrete Pouring Ceremony at the construction site of the landmark center at Glendale Central Park.
Executive Chairman Berdj Karapetian expressed appreciation to the many donors, supporters, community members, and government partners who have contributed to the project. He reflected on the moment when the vision for the Armenian American Museum project was first formally discussed during an early meeting of the Armenian Genocide Centennial Committee Western USA's Landmark Subcommittee on January 13, 2014. He announced that the Concrete Pouring Ceremony will conclude with the burial of a time capsule featuring the official minutes of that meeting to forever be part of the foundation of the cultural and educational center.
The time capsule burial was led by Executive Vice Chairman Zaven Kazazian, Architect Aram Alajajian, and Construction Committee Member Hrair Balian who were part of the founding committee with Executive Chairman Berdj Karapetian.