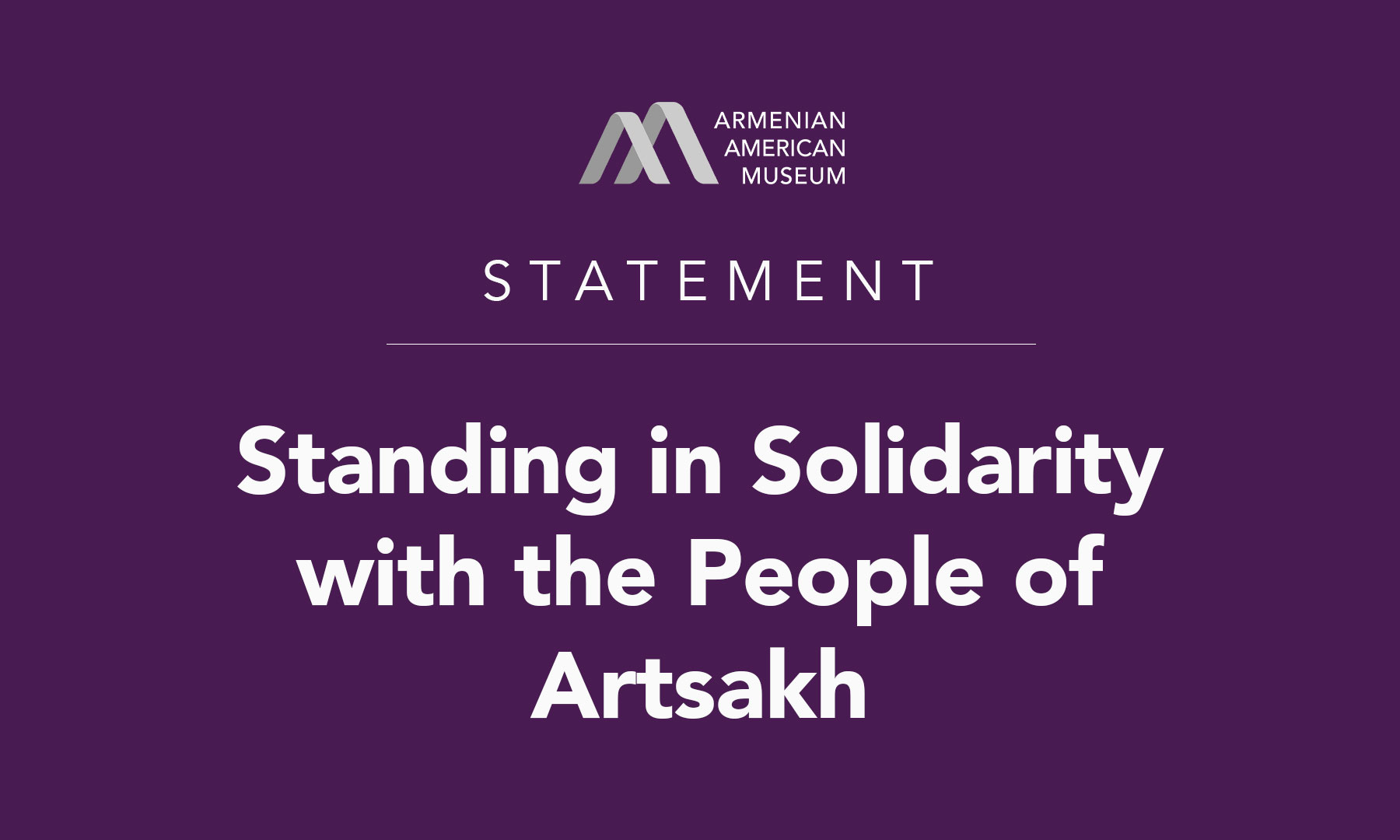 The Armenian American Museum and Cultural Center of California stands in solidarity with the people of Artsakh and condemns Azerbaijan's campaign of aggression, ethnic cleansing, and genocide.
Artsakh (Nagorno-Karabakh) is the ancestral homeland of the Armenian people with more than two millennia of rich history and cultural heritage in the region.
Artsakh is home to 120,000 civilians including 30,000 children, 20,000 elderly, and 9,000 persons with disabilities.
Beginning on September 19, 2023, Azerbaijan launched an unprovoked and brutal military attack on the civilian population of Artsakh. The military attack came on the heels of a nearly ten-month blockade of the Lachin Corridor, the sole road that connects Artsakh to the outside world, subjecting the people of Artsakh to systematic starvation and suffering.
Hundreds of innocent lives have been lost, thousands of people have been displaced, and the humanitarian crisis continues to grow with each day.
The history of the Armenian people is marked by tragedy and triumph, loss and creation, and darkness and light.
We mourn the men, women, and children who have perished and continue to suffer unjustly.
We urge our supporters to raise their voices to bring much needed attention on the unfolding humanitarian crisis and support community-wide relief efforts to aid the people of Artsakh.
The mission of the Armenian American Museum and Cultural Center of California is to promote understanding and appreciation of America's ethnic and cultural diversity by sharing the Armenian American experience. The vision is a cultural campus that enriches the community, educates the public on the Armenian American story, and empowers individuals to embrace cultural diversity and speak out against prejudice.